Advertisement:
   Rolli Schiltz (Luxembourg)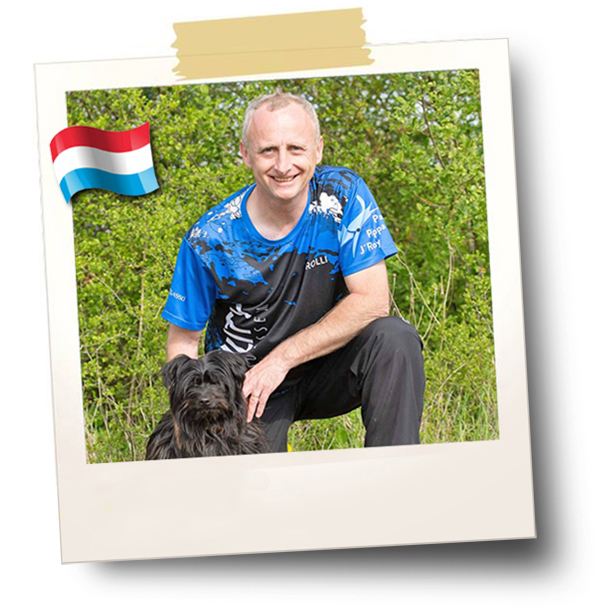 Practicing Agility for more than 17 years and acting as international judge for 11 years, I am conscious of the rapid development the sport had during the last few years. This development also had a repercussion on the skills needed by judges.
I try to challenge the teams with my course but also to give the spectators pleasure in watching. So my goal is to set up "interesting" and "safe" courses where the dog and handlers can prove their skills by choosing the fastest of several possibilities. This means the choice of the way, the training of the dog and the dexterity of the handler should decide of who is going to win.
I am pleased to be judge in the RIALP Summer Agility Competition and I wish all of you pleasure and fun at the competition. And in advance a big thank to the organizers and volunteers who make this possible.
See you,
Rolli
Dominique Prin (France)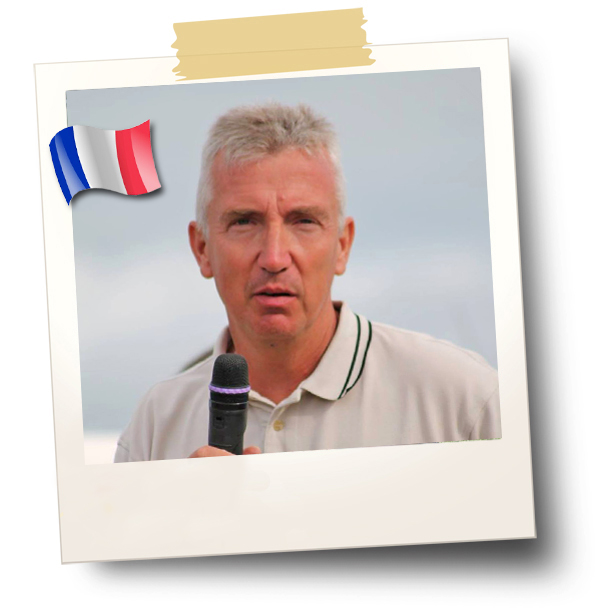 Tout d'abord, je voudrais souhaiter le meilleur pour toutes les équipes qui se retrouveront dans ce superbe cadre de la RIALP. Merci à Carles et toutes son équipe de me permettre de juger ce grand événement.
Dans le chien depuis le début des années 2000, j'ai débuté en compétition d'agility avec deux cockers anglais, TANA et ULINE, puis avec mes shetlands, ERAGON, GALADRALL et ISIS., je concours dès que je peux.
Mon optique : Avec humilité, proposer les parcours les plus fluides possible en m'appuyant sur la trajectoire du chien.
Juge d'agility depuis 2015, j'ai eu le plaisir de juger dans pleins de clubs toujours au top !
Avec comme grands événements :
Championnat de France 2017,
Nationales des Bergers Belges 2015, 2016 et 2017,
Sélectif EO/AWC équipe de France 2018,
AVALLON 2018, 2019,
A venir:  
Grand Prix de France 2019
SHELTIE 2019
Championnat de France junior 2019
RIALP 2020
Sélectif EO équipe de France junior 2020
BIEVRES MONTECLIN 2020
BREIZH CUP 2020
……
Au plaisir de vous voir évoluer lors de cette édition 2020 !
Lorenzo Celic (Italy)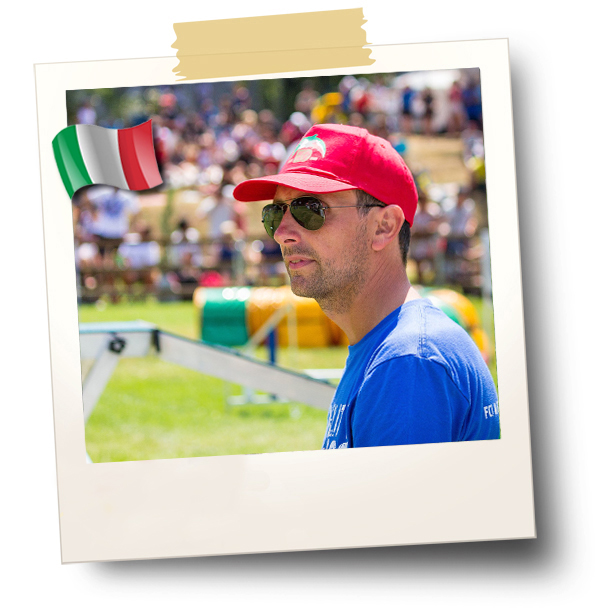 I was born in Trieste, near the Italo-Slovene border of those times in 1978. Agility went straight to my heart back in 1998 thanks to Ebony, my Border Collie. Nowadays I race with Mizar, my Shetland. Since 1999 my passion for Agility has pushed me to collaborate with the judges to organize the courses. So, as a result, my dreams came true in 2014: I became an official ENCI and then FCI judge. During my training to become a judge I worked in team with my tutor to organize, create the courses and judge the qualification performances for the FCI World Agility Championships in 2012 and 2013. The significant competition that I judged are:  IABC 2015 in Italy,  Final Italian Absolute Championship 2016,   Final Italian ENCI Trophy 2017.  Final Slovenian Cup 2016 and 2017,  Italian Qualification for EO2016 –EO2017 and AWC, Jury in the European Open 2017 in Salice Terme (Italy),  Final of "Retrievers Championship" in L'ALMOZARA Zaragoza 2017,  National Qualification in Czech Rep. , in Austria, in Italy,  Dog Agil 2018 in Avignon,  FMBB 2018 in Slovenia,  Avallon 2018,  International Sheltie Competition 2018 and judge in other competition european countries.
In my opinion Agility is supposed to be entertainment above all. My target is to organize courses which can stir the desire to run and have fun to all the competitors. My MOTTO is run, enjoy, have fun, make your dog happy, smile at your dog after the race. See you next august in RIALP!
Iban Cubedo (Spain)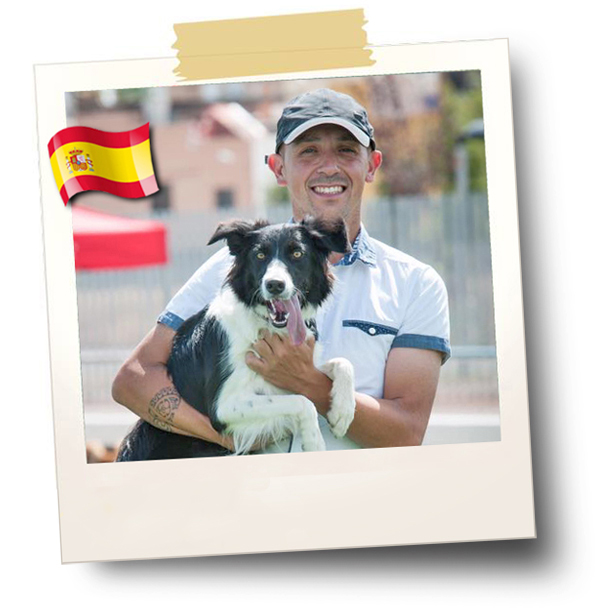 Me llamo Iban Cubedo, soy de Vila-real (España). Comencé en el agility en 2008 con mi perro Zeus un American Pitbull terrier, luego competí con mi primer border collie Aslan y ahora compito con Selene. Con todos ellos he disputado campeonatos nacionales e internacionales. Fui nombrado juez nacional en febrero de 2017 y he juzgado más de 50 pruebas nacionales. En 2019 he sido nombrado juez internacional, algo que me genera mucha ilusión y motivación.  Las pistas que diseño son el reflejo del agility que me gusta, pistas rápidas y fluidas pero a su vez exigentes técnicamente y físicamente.
Espero veros a todos y todas en Rialp y que disfruteis de mis pistas, del entorno maravilloso que ofrece la competición y que vuestros perros corran veloces y seguros sobre el maravilloso césped natural del campo de fútbol de Rialp.
Nos vemos pronto,
Un saludo !