Registration will closed on June 15th for FCI and Opens competition, Dinners, caravans / motorhomes parking and tents.
So register as soon as possible! There are some places left. In addition to agility, plenty of activities are possible in the Catalan Pyrenees.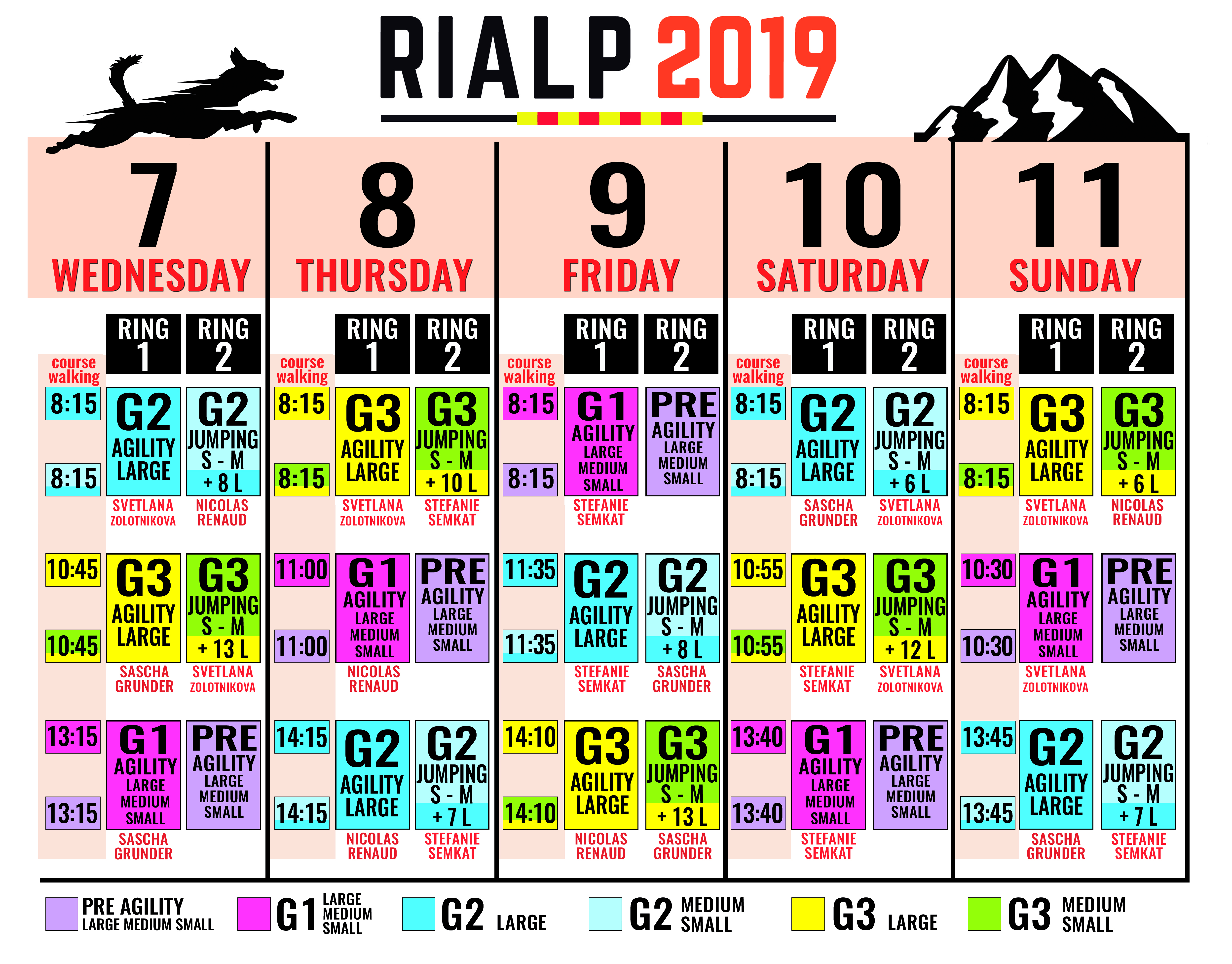 Time schedules and distribution of judges of the RSCE / FCI competitions.
Course walking Grade 2 will begin at the same time.
RING 1: AGILITY LARGE / RING 2: JUMPING SMALL-MEDIUM + some LARGE. When will be over, they will change from Ring, LARGE will go to Ring 2 to recognize and compite JUMPING and SMALL-MEDIUM and some LARGE to RING 1 to recognize and compite AGILITY. GRADE 3 will be the same.
Location

Rialp is a small village located in the Catalan Pyrenees at 725 mt altitude, in the center of the Pallars Sobirà area.
Read more …
Competition
The Rialp Summer Agility Competition will have an official RSCE / FCI part and an Open part
Read more….
Accommodation
Campers & caravans can stay in front of the football field where the agility competition will take place.
Hotels and Campings are within 10 minutes from the venue
Read more …
Judges
Nicolas Renaud
Stefanie Semkat 
Svetlana Zolotnikova
Sascha Grunder