IMPORTANT We have reached 400 registrations per day, 2,000 in the 5 days of RSCE/FCI competition. We don't close FLOWAGILITY, registrations that enter from now on (number 501) will be on a waiting list, in case there is any cancellation. THANK YOU ALL!
Registrations that are still pending payment are due on JUNE 15 at the last day.
Registrations: www.flowagility.com
https://cutt.ly/99F5LsW
RIALP SUMMER AGILITY CUP 2022 is over. It has been many months of work, of intense preparation to be able to get to the start with total guarantees of success. We've had everything, sun and heat, rain, heavy rain that made us postpone the GRAND FINAL to Sunday at 7 am and the juniors competed in their final in the rain, we've suffered thefts from tunnels and sacks, we still don't understand who could have been, but in the end it was the best Rialp Summer Agility Cup by a wide margin. The entire staff of the Ciutat Comtal Agility Club has been 11 and has worked intensely, in the sun or the rain, always with a smile so that all the competitors, (almost 400 dogs per day) feel at home and I think we succeeded.
Thanks to all the participants who have been with us these 5 days, without your participation and joy RIALP would have no meaning.
Thanks to the companies and people who have collaborated with this edition and who we hope will repeat. As always
La Pastisseria La Lionesa, Artesania el Nogueral, Aiguadicció, masseuse Edu Castafiore
(you are signed as Rialp's official masseuse),
#elartedecorrer
with his fantastic clothes,
DJ TXEMA
who made us enjoy his music and special effects so original. Thanks to
FRANKY
for the streaming, apologies for the many last minute changes due to the rain, everything turned out perfect in the end. This great competition would not be possible without the complicity and help of the Rialp Town Council for giving us the amazing natural grass field which despite the rains has been in perfect condition every day and the Lleida Provincial Council, Tourism Board.
MANY THANKS to our sponsors PURINA PROPLAN, BE AGILITY, ANIMO CONCEPT, CONDROVET HA FORCE, FLEXIPETS and JAYPETS
. If the competition has been a total success, it has been largely due to all the work of
JOANA TAVARES
with her platform
www.flowagility.com
to be able to easily, quickly and in real time manage exit orders, results, etc. THANK YOU JOANA you were a CRACK.
Thanks to our super judges (they made it very easy for us), Mark Fonteijn, Manca Mikec, Dominique Prin, Marc Rabadà, Mateo Moreno and Nicolás Begué
. S
pecial mention to all STAFF, our vet Alicia who had to deal with many emergencies (too many), to the Heads of Rings who coordinated their work group, you were immense both the veterans and the new ones who came for the first time YOU ARE VERY GREAT and especially to my partner ARANTXA who helped me at all times before and during the competition days without rest and coordinating many jobs at the same time, I don't know if I have told you but I LOVE YOU SO MUCH.
Now it's time to rest and see what we can improve on, there are always things to improve. Rialp Summer Agility Cup 2023 IS COMING!! book the dates on your calendar from August 2 to 6. THANK YOU, THANK YOU.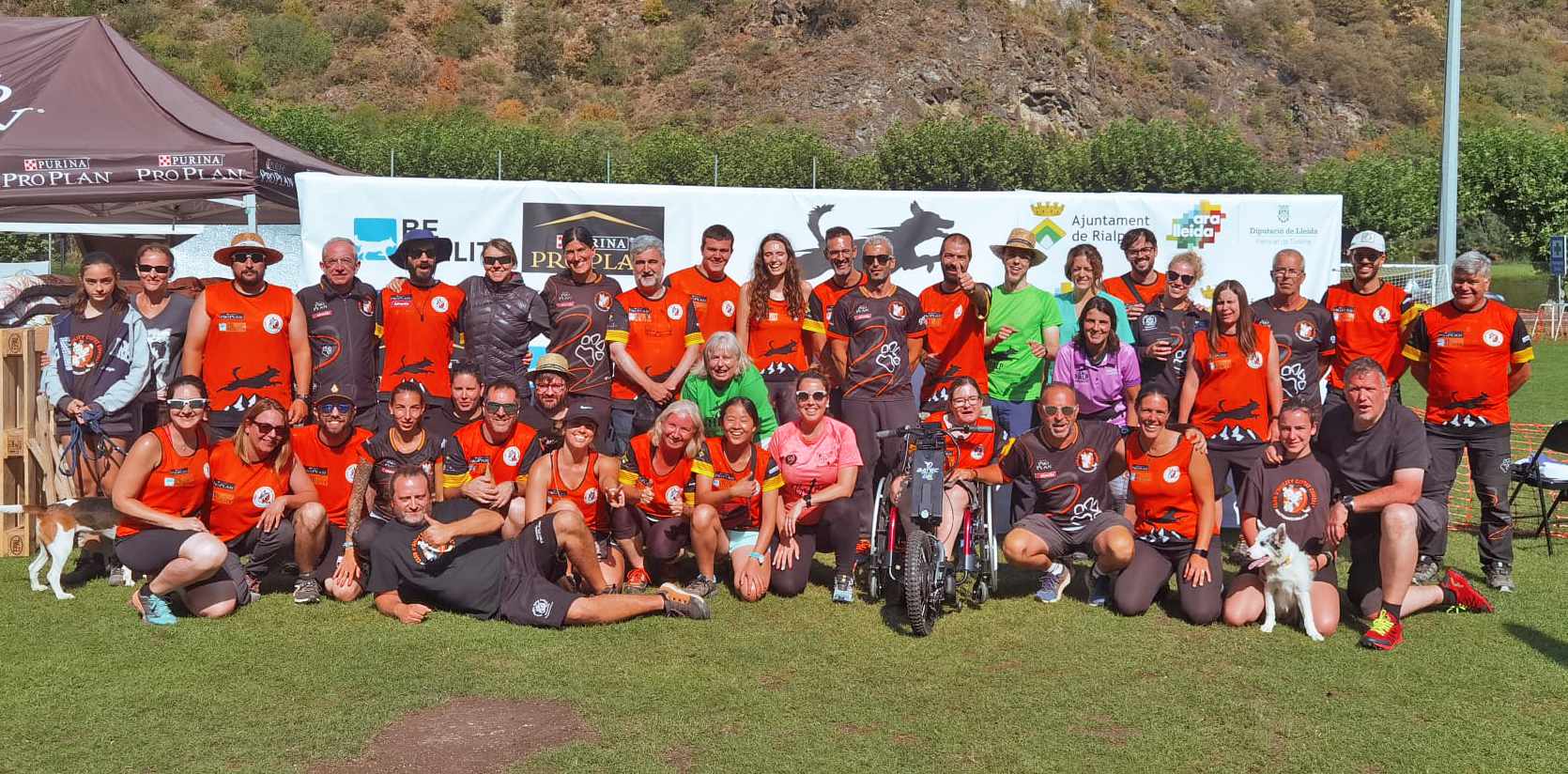 Our e-mail adress is rialp2023@gmail.com
Location

Rialp is a small village located in the Catalan Pyrenees at 725 mt altitude, in the center of the Pallars Sobirà area.
Read more …
Competition
The Rialp Summer Agility Competition will have an official RSCE / FCI part and an Open part
Read more….
Accommodation
Campers & caravans can stay in front of the football field where the agility competition will take place.
Hotels and Campings are within 10 minutes from the venue
Read more …
Judges for 2023
Karel Havlíček  (Czech Republic) Liberec AWC judge
Alen Marekovic (Croatia)
Caroline Guignard (France)
Ibán Cubedo (Spain)