Advertisement:
Inga Järv (Estonia)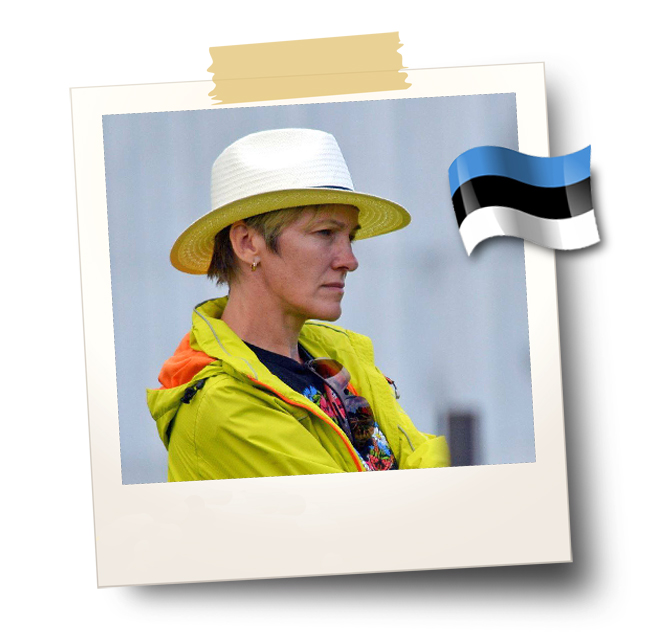 I started with agility in 2003. That was also the year when agility took its first babysteps in Estonia. My first agility dog was an English cocker spaniel Sohvi with whom I participated at AWC 2008 in Helsinki. I was pretty much scared to death on that big arena, but I came home knowing that my next agility dog will learn running contacts and independent weaves. And my second English cocker spaniel indeed did become the first Estonian agility dog who had running contacts. With her we qualified to Rieden AWC team in 2010 and the same year she ranked as 4th agility dog in Estonia from all breeds. My later agility partners are bordercollies and a kooikerhondje. I am also an agility instructor, so most of my time is dedicated to agility and I try to keep up with the development of this wonderful sport in training, self-development and course drawing. I became a judge in 2014.
See you next August in RIALP SUMMER AGILITY CUP 2021!
Vendula Hausnerová (Slovakia)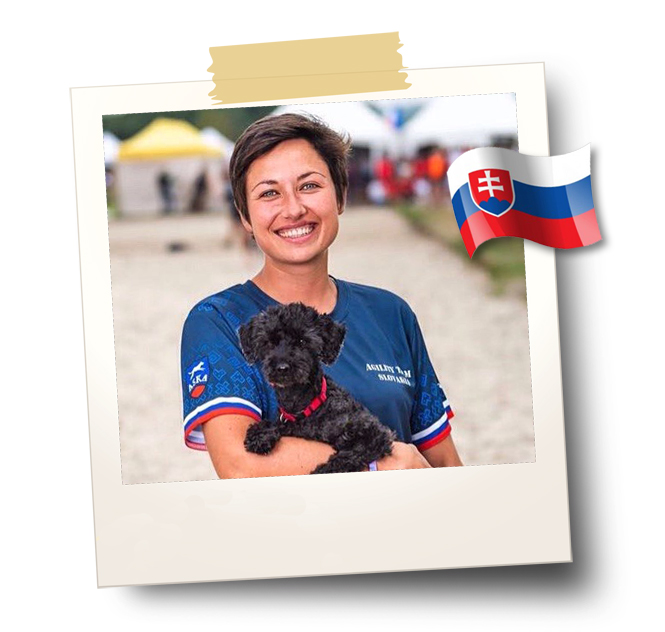 Hey! I am Vendula. Together with my poodle Eliot, we are passionate agility folks and travelers. We are exploring agility around the world, discovering fascinating people and dogs' stories. We jump headfirst to any new adventure. I am competitor, trainer and international agility judge. Since 2000 I competed with all my five dogs and I was a proud member of Slovakian representation at World Championship and European Open in 2016 – 2019. I love to judge and see so many handler styles and attitudes inside the ring.
I love to train other people and see their happy faces when they are overcoming their own limitations. And last but not least I love to run with Eliot. Hell yes! It is a big party to step into the ring with him. Adrenaline is pumping, heartbeat increases, concentration is at maximum. You know what I am talking about, right? Pure joy. 
  Cant wait to meet all of you at Rialp and I am pretty sure that we will have a great time.
Zsofi Biro (Hungary)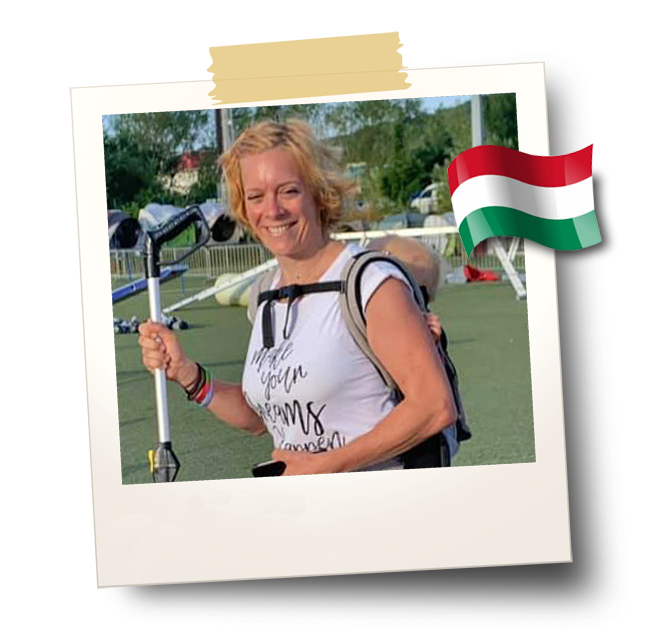 Welcome, dear RIALP Visitor,
at the moment it is so unbelievable that competing will restart at a certain point but we sooo much dream of RIALP to happen – and dreams do come true, don't they…?
We are all starving for the safe events we used to have – both from competitor, organizer and judging side… Since I started agility in 1997, my longest break ever before the pandemic was approximately 3-4 months when I moved to Italy as a Project Manager. Even after that little break, I found my ways to reach trainings and competitions …
Well, this time it seems a bit longer. I did find a solution to work my energies off and managed to focus on new aims. I now really had a chance to dig myself more into teaching babyswimming which is a beautiful world, too – however, my coursedesign-related energies are just piling up.
I clearly remember Carles's event back from 2017, this was my 'reward to myself and my dogs' – to focus only on them as that year was my time to judge EO in Italy. It was a really amazing year. It was a year when I had EO and many other important events to judge, I had the last chance to run my parson, Scilla at the World Championships (she was almost 10 years old then) and I was expecting my son already.
I competed with multiple breeds in agility, amongst which my actual own dogs were English Cocker Spaniel, Parson Russell Terriers and Mudi. I achieved higher goals as a competitor than what I rationally ever thought of (like gold from AWC, Amadeus World Cup Champion, 2nd at Norwegian Open Finals, running Avallon Finals with 2 dogs besides judging it, running Cruft's etc) – and these results made me travel to all continents around planet Earth which surely is also a dream that came true. I feel blessed to know agility from so many aspects: competitor, trainer and judge.
Unfortunately my probably most particular dream for 2021, which was judging the Junior World Championships, has now been postponed. So now I am awaiting RIALP even more than before. Come on agility geeks, let's make this Spanish week superb! I can't wait to share my courses with you again and have a chance to even spend a full week enjoying the togetherness that such a long agility event guarantees.
Looking forward to meeting you all at RIALP2021!
With love,
Zsofi Biro
Ana Beltran (Spain)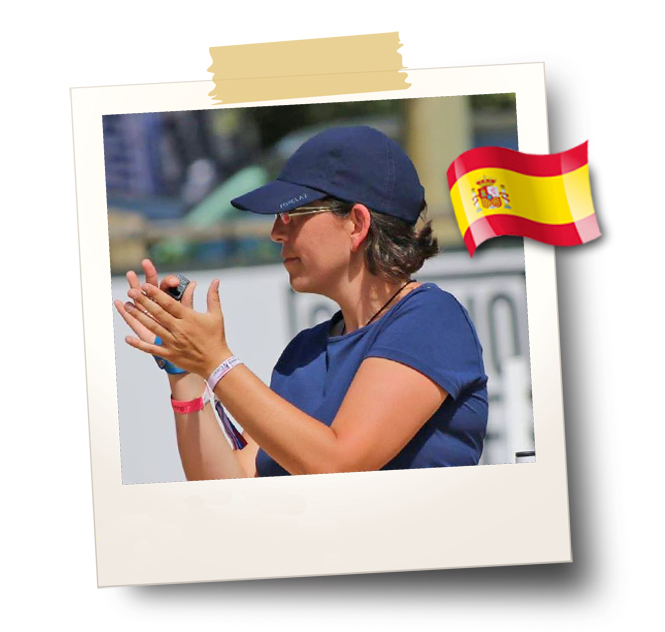 Hola a tod@s, competidores, acompañantes, organizadores y jueces: ¡¡Va a ser genial veros en Rialp!! Estoy entusiasmada con la idea, serán unos días de ¡súper agility! Muchas gracias a Carles y todo su equipo de Ciutat Comtal por vuestra invitación.
Hago agility desde pequeña, mi madre me inició en esta pasión que se ha convertido en mi mundo. En la aventura de la competición me han acompañado Sadda (mestizo), Mestral (caniche), Coraje (border) y me acompañan hoy en día Karioka (border), Viento (border) y Ovni (shetland). Ellos me han llevado a disfrutar de nuestro deporte favorito además de varios Campeonatos de España y Francia y un Open Europeo. Soy juez desde 2011 y debo decir que ver el agility desde este punto de vista es un privilegio, me encanta ver los perros poder desarrollar su potencial, a los guías mostrar todas sus armas. Es por eso que mis recorridos buscan el espacio, la armonía y el challenge con los puntos clave de la seguridad, posibilidad de juicio y espectáculo. ¡Juzgar me carga de energía! He tenido del honor de juzgar dos veces el Campeonato de España (2016 y 2019) además de: EOJunior 2018, Campeonato de Francia 2019, Campeonato de Letonia 2018, Sextuples de Euskadi y Cantabria, Quintuple de Conil, pruebas selectivas y otras competiciones en España, Francia, Italia, República Checa, Portugal, Noruega, Austria, Paises Bajos. Todas esas experiencias han sido increíbles y espero que el Agility vuelva fuerte y apasionante tras este tiempo de pandemia que desgraciadamente vivimos. Con mis mejores deseos para vosotros y vuestros perros, un abrazo y ¡nos vemos en Rialp 2021!